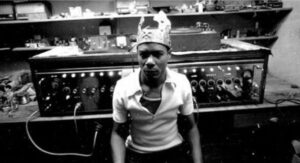 King Tubby in the studio
Osbourne Ruddock. Aka King Tubby was a pioneer in Dub Reggae Music. Growing up in Kingston. Jamaica he spent his early days fixing electronic equipment from Amps. Radio's and TV's. His knowledge quickly spread around Kingston. There was a demand for his skill. Especially in the sound system community. His work would take place at his shop at Drumalie Avenue.
Tubby built amplifiers for sound systems in Jamaica. It was around 1961-1962 he decided to build his own radio transmitter and ran a pirate station for a short period of time. He played mainly Ska and Rhythm & Blues. The pirate radio days didn't last long. The authorities were onto it and wanted to know who the perpetrators are. Tubby decided to shut it down and start his own Sound System years later. Around 1968 his sound system was built. He called it King Tubby's Hometown Hi Fi. It became well known for its great sound. He knew the equipment and how it's built. After gathering a following Tubby also incorporated his own echo & reverb. At that time, it wasn't something that was known within the Sound System Culture. More of a novelty. This would catch on and you would find many sounds and producers using similar machinery to create the same type of frequency today.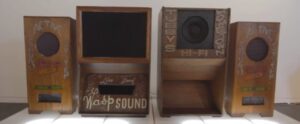 Tubby's Hometown Hi Fi Sound System
It was around the same year 1968. King Tubby started to work with Duke Reid as a disc cutter. Duke Reid was one of the major players within Jamaican music.
This also opened opportunities to get more involved with the production side of the music scene. Instead of just taking out the vocals to create the "version" he would take it to another level. Bringing vocals in and out whilst applying effects to instruments. This is known today as Dub.
In the early 70's Hometown Hi Fi was known as one of the best sound systems in Kingston. King Tubby's name was on the end of everyone's tongue. This was when he decided to open his own studio at Waterhouse. He started off with very basic equipment. He bought a 4-track from Byron Lee's Dynamic Studio. He also built a lot of his own studio equipment. Tubby knew what he wanted and how to build it giving him his own trade mark of style and sound by using equipment like an instrument. He shot to fame in no time. Everyone wanted to work with King Tubby. The version had been turned on its head. Everyone wanted a dub version and they wanted it from King Tubby. He began to work with the likes of Glen Brown. Lee "Scratch" Perry. Bunny Lee. Augustus Pablo. Linval Thompson. Johnny Clarke and many more.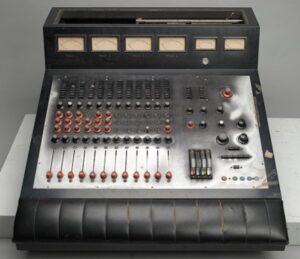 Actual piece of equipment from Waterhouse Studio
The only problem he had was the studio was not big enough to hold a band to record live. Tubby would use the original track which he would run through his custom built studio allowing him to manipulate all elements of the track from Vocals. Drum and Bass whilst adding sound effects. Reverb and echo. Dub was perfect for sound systems and toasters. Instead of toasting over the version.
You would get almost a totally new tune. This opened the doors to create different versions of the original. You can find many dub versions of one rhythm. Sometimes you may not recognise the original version. One unique aspect of creating dub was to manipulate built-in high pass filter on the MCI mixer he bought from Dynamic Studios.
Around 1973 Tubby started to improve his studio. He got another 4-Track mixer and built a vocal booth for "voicing" a rhythm. Instead of just creating remixes he started to release his own albums. Working with some of the best producers. Bands and artists in Reggae.
Towards the back end of the 70's Tubby took a back seat from music production. This paved the way for some of the best dub engineers today. Hopeton Overton Brown aka Scientist & Lloyd James aka Prince Jammy. Known today as King Jammy.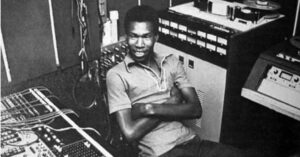 Hopeton Overton Brown aka The Scientist
Scientist was a young teenager at the time. He began to pick up the skills and knowledge in King Tubby's studio. He got the name due to his amazing skills on how to operate the equipment. It was said he was like a Scientist. Scientist was one of the main individuals. Although being a young teenager it was clear he knew what he was doing. One of the bands Scientist worked with a lot was Roots Radics Band.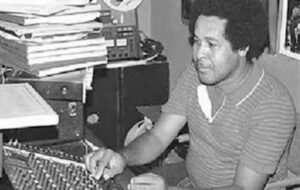 Lloyd James aka Prince Jammy / King Jammy
King Jammy also perfected his skills at Waterhouse. Jammy then became one of the best digital producers of the 80's Reggae Dancehall scene.
February 1989 King Tubby was coming back from a studio session at Waterhouse. He was shot dead outside his home in Duhaney Park. Kingston aged 48.
Tune in each and every Thursday 7-9pm (UK) to hear tracks from the Dub Pioneers. Dub to Jungle Show with Dj Lighta.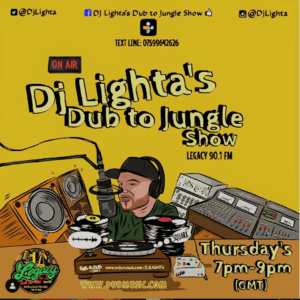 Facebook: https://www.facebook.com/lightadubtojungle
Twitter: https://twitter.com/djlighta/
Instagram: https://www.instagram.com/djlighta/
Mixcloud: https://www.mixcloud.com/DJLIGHTA/