Black History Month 2020
Celebrating 30 Successful Black People
Black History Month is a time to pause to consider important issues such as Black Lives Matter, inequality of opportunity and institutional racism. We have chosen to celebrate those Black people who have overcome it all to achieve great success in their field.
Black people have achieved in every sphere of life in Manchester and across the UK and continue to achieve at the highest levels of society. We want to bring 30 of them to your attention.
Some of them are long gone but while they were alive they changed things in science, music, sport and business. Others are young today and still have many years to achieve even more.
Listen to Legacy 90.1FM for the month of October as our DJs highlight these people and the fantastic contribution they have made to Manchester, the rest of the UK and in some cases, the world.
Here are a few of the people our DJs might decide to talk about out of the hundreds of people our research uncovered.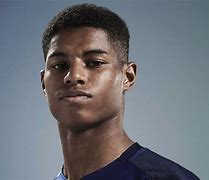 Marcus Rashford
Marcus Rashford is a Wythenshawe lad done good. He is living proof that with hard work and ambition young people can achieve anything. He is an English professional footballer who has become one of the best Premier League footballers today. He started playing football at the age of five and was already in the academy at Manchester United by the time he was seven years old. He became the youngest England player to score in his first international match as a senior player in 2016 and was selected for the UEFA Euro 2106. He broke George Best's record as the youngest player to score a goal in European competition and became the youngest player to score in a Manchester Derby in the same year. He was 18 years old that year. He hit the headlines this year when he proved that there was much more to him than an outstanding ability to play football. In the summer, he lobbied for the Government to put more effort into tackling child food poverty and campaigned to have free school meals extended over the summer. He won this campaign and the hearts of the nation with this campaign and looks likely to make a positive impact on society way beyond his footballing years.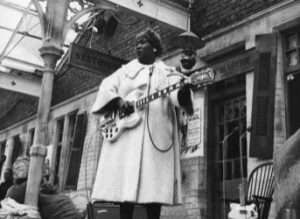 Sister Rosetta Tharpe
Sister Rosetta Tharpe (nicknamed the Godmother of Rock and Roll) played a legendary gig in Manchester in 1964 at the at the height of the civil rights era. The gig was part of the American Folk, Blues and Gospel Caravan Tour which played at the Wilbraham Road Station which was out of use at the time. The caravan tour was part of a blues revival that was influencing British music bands such as the Yardbirds, The Animals and the Rolling Stones. Sister Rosetta Tharpe played He's Got the Whole World in His Hands which had been played at Martin Luther King's march on Washington a few months earlier.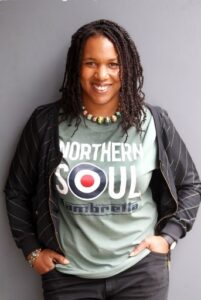 Ruth Ibegbuna
Ruth Ibegbuna was originally from West Yorkshire but but as an adult, she has committed herself to Manchester. She started her working career as a teacher and rose to a senior position in a state school in South Manchester. She left that career in 2008 to start Reclaim, a charity that promotes leadership in young people in inner city communities. She got inspired to start the charity when she recognised that young working-class people, no matter what race they were or what town or city they were from, faced an uphill struggle to reach their full potential. Reclaim uses a strength based approach to give a voice to young people across the UK and to help them achieve that potential. In 2016 Ruth was listed as one of the 500 most influential people in the UK by the Sunday Times and today Ruth is a powerful motivational speaker and storyteller and the founder of the Roots Programme which aims to bring people together who are from different lives, cultures and backgrounds to meet, talk and debate the issues that are important to all of us to build understanding and common ground.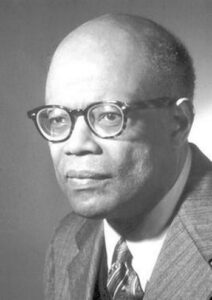 Sir Arthur Lewis
Sir W. Arthur Lewis became Britain's first black professor at the Manchester University in 1948. He was 33 years old. In post-war Moss Side and Hulme he established the West Indian Sports and Social Care Centre, among others, so that African Caribbean people would have places to socialise and learn. There was a lot of discrimination and prejudice at that time as new arrivals from the Caribbean came to the UK and he was determined to provide places where new arrivals could meet, learn and train. Lewis was born in St Lucia and lived in Manchester until 1957. He became an expert in developing economies, predicting China's development and advising government across the globe on the costs of racism and exploitation of the poor. He was an Ivy League professor at Princeton and was knighted in 1963. He was awarded the Nobel Prize for Economics in 1979 and The University of Manchester named the Arthur Lewis building after him.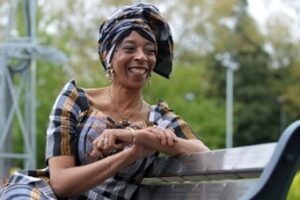 Dr Erinma Bell
Dr Erinma Bell became the first woman to be commemorated with a statue in Manchester Town Hall. The statue is made from 50 confiscated guns. She was the Deputy Lord Lieutenant of Manchester and was awarded an MBE in 2010 as well as an honorary doctorate from Salford Univerisity.
She gained these accolades after spending years campaigning for an end to gun violence in inner city communities and setting up the charity, Carisma, in 2002 (now part of Chrysalis, a family support centre). She set up the charity with her husband, Raymond, after witnessing a shooting. She was recognised as one of the 50 most influential women in Manchester in 2017 and now considers herself to be a Community Peace Activist, working as a consultant and speaker, teaching people how to attain peace and resolve conflict within communities using the Peace Toolkit that she developed to reduce gun crime in Moss Side by 93%.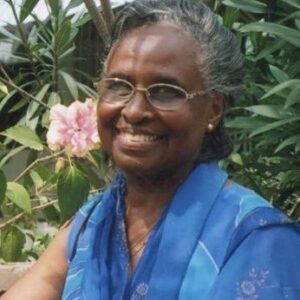 Louise Da Cocodia MBE
Louise da Cocodia MBE was born in Jamaica in 1934 and came to the UK in 1955. She was 21 years old. The NHS was still in its early stages and she was recruited as part of a drive to staff the new organisation.  She became the first black senior nurse in Manchester, being appointed as Assistant Superintendent of District Nurses in 1966. Her experiences of racism from colleagues and patients at work and within UK society in general, spurred her to dedicate herself to equality issues. and she became an anti-racism campaigner. She served on Race Relations committees in the 1960s and 70s and in the 1980s helped to take victims of the Moss Side riots to hospital, later sitting on the Hytner inquiry that investigated the causes of the riots. She later served as a JP and Deputy Lord Lieutenant of Manchester, among many other committees and community enterprises. She was awarded the MBE in 2005 for her service to the people of Manchester.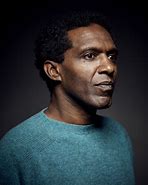 Lemn Sissey
Lemn Sissey is an author, poet and broadcaster who is also the Chancellor of the University of Manchester, patron of AllFM community radio station and patron of Letterbox Club supporting children in care. He was born in Wigan and raised by a foster family until he was 12 when he entered the care system. He penned a drama, 'Something Dark' and made a BBC documentary, 'Internal Fight' about his years in foster care and the formal care system and about his search for his birth mother. At the age of 17 he self-published his first poetry pamphlet 'Perceptions of the Pen' which he sold to striking miners.  He was the official poet for the 2012 London Olympics and was awarded an MBE in 2010. His achievements are too many to mention here and in May this year, he wrote the poem, 'Let There be Peace' in memory of the victims of the Manchester Arena attack. He is living proof of what people can achieve regardless of their start in life.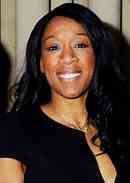 Diane Modahl
Diane Modahl was born in Manchester to parents who originate from Jamaica. Her career in athletics began when she won 1984 English Schools 800 metres title and she went on to win three Commonwealth Games medals including a gold medal for the 800 metres at Auckland in 1990. She successfully fought against a positive drug test in 1995 when a study by scientists at UMIST supported her claim that the sample taken was flawed. Her life after athletics has been busy with the Greater Manchester Universities conferring honorary degrees of Doctor of Letters on Modahl and three other athletes. She is a non-executive member of the NHS Manchester board and was chief ambassador for StreetGames from 2008 to 2013. She founded, and is still CEO of, the Diane Modahl Sports Foundation in 2010 to give young people, particularly young people in disadvantaged areas, access to athletics coaching opportunities. She also found time to take part in I'm a Celebrity...Get Me Out Of Here! in 2004.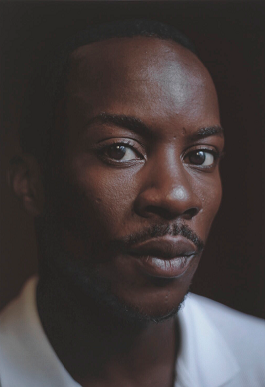 Shevelle Dynot
Shevelle Dynott was born in London. He attended Brixton primary school and when he was seven years old he was chosen to dance by scouts for the 'Chance to Dance' scheme. The scheme aimed to expand ballet's reach beyond it's white middle class base by scouting for dancing talent in inner city schools.  He was the first black child to attend the Royal Ballet School in 1997 and one of the first children to complete the 'Chance to Dance' training and be accepted on the Royal Ballet School's Junior Associates programme. After finishing his training in 2005 he joined the English National Ballet as a company artist, and has appeared in numerous productions: Alice in Wonderland as the Mock Turtle, Puss in Boots, The Nutcracker as the Mouse King and The Sleeping Beauty.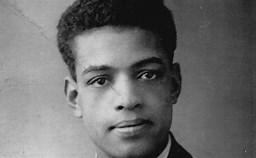 Len 'Benky' Johnson
Len Johnson grew up in working class Clayton, long before the Windrush docked. In an extraordinary life - which began in 1902 - he went from dominating the middleweight boxing division to playing a role in the African independence movements of the forties. Len was the son of a seaman from Sierra Leone and an Irish mum. She was attacked in the street because of the marriage, but young Len experienced little prejudice during his Clayton boyhood - he was just another local kid. It wasn't until he became one of Britain's greatest boxers that Johnson was denied his rightful place in history.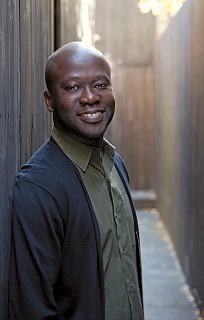 Sir David Adjaye
Sir David Adjaye, is an architect who won international acclaim for his diverse designs and innovative use of materials and light. Because of his father's diplomatic career, he lived in several countries in Africa and the Middle East before the family eventually settled down in London. He started Adjaye Associates in 2000 and after learning his trade on smaller buildings, his work expanded to include large-scale public buildings, such as the Nobel Peace Centre in Oslo, the Museum of Contemporary Art in Denver and the Moscow School of Management. He was selected to work on such prominent projects at a relatively young age which was unusual in the architectural world. He won his most prestigious commission to date in 2009, when he was chosen from a field of respected architects to design the new home of the Smithsonian Institution's National Museaum of African American History and Culture in Washington DC in 2016. Adjaye's travels as a child allowed him to develop a heightened degree of cultural sensitivity and exposed him to a variety of architectural styles, which he says have influenced his approach to design. That his youngest brother needed the use of a wheelchair was also an influence, as it caused Adjaye to contemplate what he called the "social responsibility" of architecture. Adjaye found time to travel to the capital of every African country, photographing each city. His images were published as a seven-volume set. He also authored or coauthored several other publications,  and received an OBE in 2007. He was knighted in 2017 for his services to architecture.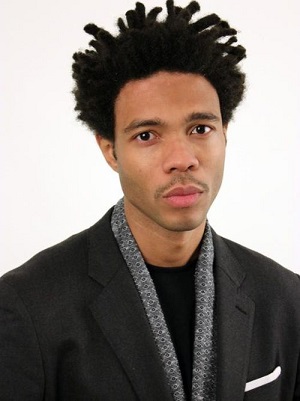 Charlie Casely-Hayford
Charlie Casely-Hayford is the son of Joe Casely-Hayford OBE, a fashion designer, the great-grandson of politician and writer J E Casely-Hayford MBE and nephew of the cultural historian Gus Casely-Hayford and Margaret Casely-Hayford who is a lawyer, businesswoman and public figure. His family were listed in the 2008 Black Power List as the most influential black family in the UK. Charlie is a menswear designer and founded the international menswear brand Casely-Hayford with his father when he was 22 years old. He was educated at Harrow school and began contributing to styling projects internationally while he was still studying art and design at Central St. Martin's College of Art and Design. He was the global face of Converse's international ad campaign in 2010 and modelled with Coco Sumner as the face of Dr Marten's in 2009. He was chosen by Esquire Magazine as a 'Brilliant Brit', a prediction of 75 young talents who were shaping 2010. He was named one of the most influential people under 40 by GQ magazine.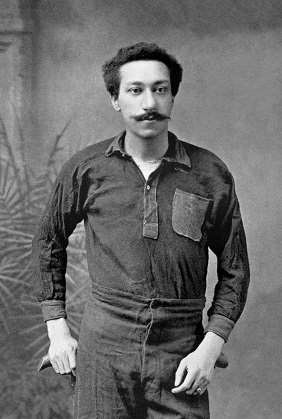 Arthur Wharton, who was of royal Ghanaian lineage on his mother's side, came to the UK to study as a Methodist missionary when he was 17. However, he set the record for the 100 yard dash in 1886 and set a record time for cycling between Blackburn and Preston. He was also a professional cricketer until his 50's and also played rugby union. He is remembered though, for his football achievements. He became a professional footballer in 1889, just months after the Football League was formed, playing as a winger and as a goalkeeper for Ashton North End. He became Stalybridge Rovers player manager and finished his career for Stockport County in 1902. The game was against Newton Health who would later become Manchester United. When he retired he was running a toabcconists in Ashton-under-Lyne, most sportsmen at the time had other jobs to supplement their wages. He was Britain's first black professional footballer and he experienced racism - the press called him the 'dusky flyer' but the fans called him 'Good Old Wharton'. He was in the Home Guard during the 1914-1918 war and was a coal miner when he died in 1930. His legacy is that he helped to increase black participation in football. FIFA have honoured this with a statue at the FIFA headquarters.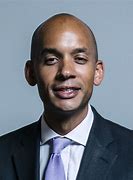 Chuka Umunna is a strategic corporate advisor to companies but he is best known for his role as a politician. He was elected to the UK Parliament as the Member of Parliament for Streatham in 2010 and served in this capacity until 2019. He also served as Shadow Minister for Small Business and then as Shadow Secretary of State for Business, Innovation and Skills from 2011-2015. In this role he was an advocate for responsible capitalism and businesses creating shared value in society. He helped lead a successful campaign against Pfizer's takeover of AstraZeneca to protect the UK's science industry. He instigated establishing an annual Small Business Saturday campaign in 2013 and led trade delegations for business organisations to West Africa and China. He resigned the Labour whip to become an independent MP in 2019 and had a leading role in the Britain Stronger in Europe campaign during the 2016 EU referendum. He co-founded the People's Vote campaign and then joined the Liberal Democrats. He was appointed the party's Treasury and Business spokesperson and Shadow Foreign Secretary leading on international trade. He helped to treble the Liberal Democrat's share of the vote in the 2019 General Election by 19.6%.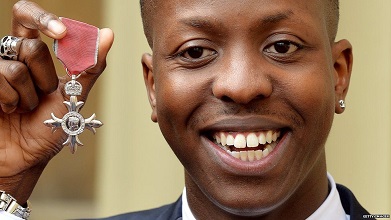 Jamal Edwards
Jamal Edwards is the founder of SB.TV which is a youth and music-focused platform. He was only 15 when he founded the platform and he has grown the brand which now has its own record label, Just Jam. He has achieved more than most entrepreneurs in the 10 years between then and now and as well as media, he has published an e-book, dipped into the fashion world, collaborating on a range of caps for Topman and launched a news arm of SB.TV. He was awarded an MBE for services to music. He was born on a West London council estate before becoming a YouTube star as a rapper while he was a teenager working at Topshop. The advertising revenue he earned through his YouTube channel gave him the exposure and finances to start SB.TV - he named it after his rap name, SmokeyBarz. He has worked with Justin Bieber, Ed Sheeran and others and his YouTube channel has over 650,000 subscribers. He is also in partnership with another young entrepreneur, Joe Carnell to launch a chain of yoghurt, juice and health bar cafes.  He is the ambassador for the Prince's Trust.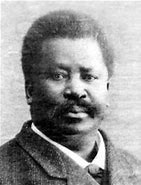 Pablo Fanque
Pablo Fanque was born in Norwich in 1810 but spent most of his life in Greater Manchester. His father was African and his mother was English. He was a master equestrian and tightrope walker who joined the circus as an orphan when he was 11 years old. In his 40's he established stables at Wigan and spent the next three decades travelling around the country with his own show. He often partnered with the famous clown WF Wallett.  He was loved by the press and the British audiences and his generosity was famous. His 'Benefit for Mr Kite' show was memorialised by the Beatles and was just one of many fundraisers he was involved in to raise money for circus people. He established the Knott Mill Easter Fair at the bottom of Deansgate which was a highlight for the people of Manchester. Pablo died in 1871 at the Brittanica Pub, a social end for a man loved by many.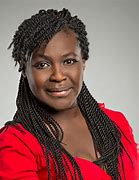 Maggie Aderin-Pocock MBE
Maggie Aderin-Pocockis is a British space scientist and science educator. She is an Honorary Research Associate of University College London's Department of Physics and Astronomy. She co-hosts the 'The Sky at Night' with Chris Lintott.  Of Nigerian descent, she was born in London in 1968. She has dyslexia but despite that she gained four A-Levels in maths, physics, chemistry, and biology. She graduated from the Imperial College with a BSc in Physics and completed her PhD in Mechanical Engineering. Aderin-Pocock worked on projects in industry, academia and in government including three years at the Defence Evaluation and Research Agency and she was the lead scientist at Astrium which has become the Airbus Group. She is a pioneer in communicating science to the public via her own company, Science Innovation Ltd and she is committed to inspiring a new generation of astronauts, engineers and scientists. Her work with school children has included being a celebrity judge at the National Science and Engineering Competition and she has spoken to around 25,000 children about why she became a scientist. She was the scientific consultant for the mini-series Paradox, appeared on Doctor Who Confidential and presented Do We Really Need the Moon and In Orbit: How Satellites Rule Our World. She has held three fellowships and was awarded an MBE in 2009 for services to science education and was also awarded an honorary doctorate from Staffordshire University the same year.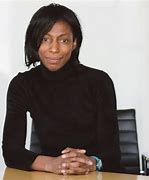 Dame Sharon White
Dame Sharon Michele White DBE who was born in 1967 is a British businesswoman who is Chairman of the John Lewis Partnership. Before joining John Lewis she had a career in the British civil service, holding Board level positions at the Ministry of Justice and the Department for Internal Development. She was a civil service adviser at the Prime Minister's Policy Unit and in Washington DC, she was a senior economist at the World Bank. She was the first Black person and only the second women to hold the post of Second Permanent Secretary at HM Treasury from 2013-2015 and she ended her civil service career with a role as Chief Executive of Ofcom from March 2015-November 2019. Sharon Studied at Cambridge University and University College London as is an economist and she was appointed Dame Commander of the Order of the British Empire (DBE) in 2020 for public service. She is a visiting fellow of Nuffield College, University of Oxford and she is a Non-Executive Director of Barratt Developments.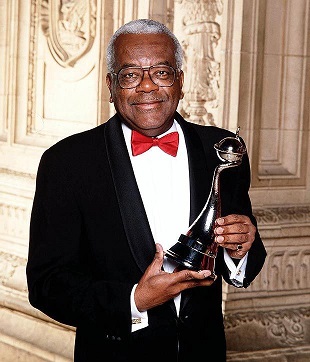 Sir Trevor McDonald
Sir Trevor McDonald was born in 1939 in San Fernando and also has Trinidadian nationality. His started his career in Trinidad employed as a BBC radio producer. In 1973 he became the first Black reporter for the Independent Television News (ITN) where he was promoted to be a sports correspondent and then an international political commentator. In 1980 he joined Channel 4 News and then he returned to ITN in 1989 becoming the presenter of News at Ten in 1992. When that programme ended, he became the presenter of ITV Evening News and from 1999-2005 hosted Tonight with Trevor McDonald. He hosted News at Ten in 2007 but left in 2008 to host The Tonight Programme for ITV. Apart from his presenting roles he also hosted a range of hard hitting 'with Trevor McDonald' documentaries including; The Secret Caribbean, The Secret Mediterranean, The Mafia and Las Vegas. His other programmes include Saturday Night Takeaway, Undercover Customs, the National Television Awards and Have I got News for You, Rose West and Myra Hindley: Their Untold Story. In addition to his very busy career, he is an author. Trevor is considered a national treasure by the UK general public and was knighted in 1999 for services to journalism.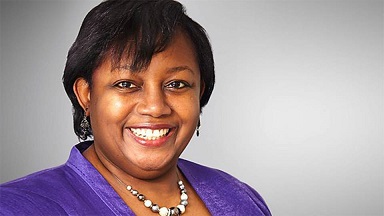 Malorie Blackman OBE
Malorie Blackman OBE was born in Clapham, London in 1962. Her parents were from Barbados. is a British writer of literature and television drama who held the position of Children's Laureate from 2013 to 2015. She uses her science fiction aimed mainly at children and young adults to explore social and ethical issues, for example, she wrote the novel (recently turned into a television drama) 'Noughts and Crosses' which explored racism. primarily writes literature and television drama for children and young adults. She has used science fiction to explore social and ethical issues. Before becoming an author she was a systems programmer and gained an HNC at Thames Polytechnic. She is also a graduate of the National Film and Television School.  She has written over 60 children's books, television scripts and a stage play. She has won over 15 awards for her work. She was the first Black person to write for Doctor Who and her books have been translated into more than 15 languages. Noughts and Crosses was her first book to address racism because, within her writing, she 'wanted to show black children just getting on with their lives, having adventures, and solving their dilemmas, like the characters in all the books I read as a child.' She chose the title Noughts and Crosses for her first book on racism because it is a game that nobody wins. The book was voted 'The Nation's Best-Loved Book' in 2003 with more votes than Lord of the Flies and A Tale of Two Cities. Blackman was appointed Officer of the Order of the British Empire (OBE) in 2008.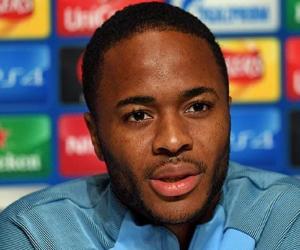 Raheem Sterling
Raheem Sterling was born in Kingston, Jamaica in 1994 and moved to London with his mother when he was 5 years old. His father remained in Jamaica and was murdered when Raheem was eight. Raheem started playing football at school and joined Queens Park Rangers Football Club in 2003 at the age of 9. He joined Liverpool Football Club in 2010 where he achieved alot, including becoming the youngest player to score a competitive goal for Liverpool, being nicknamed the 'Wonder Boy', winning the Golden Boy award in 2014, debuting in the UEFA Champions League and being named Young Player of the Season and PFA Young Player of the Year. He left Liverpool amidst strong criticism from fans to join Manchester City in 2015. In 2014 he began his England World Cup career. More recently, he has become a key voice against racism in and outside football. In 2020 he has stepped up his campaigning by demanding that Government, social media platforms and football leaders take action to stop racial abuse online.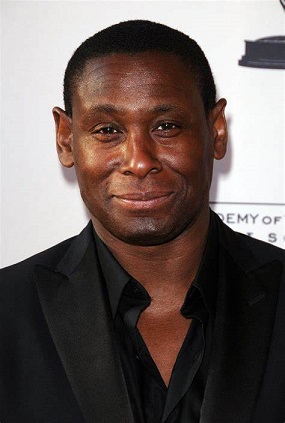 David Harewood
David Harewood was born in Birmingham. His parents are from Barbados and moved to England in the 50s and 60s. He started at the Royal Academy of Dramatic Art when he was 18 years old and made history when he became the first black actor to play the title role in Othello at the National Theatre in 1997. In 2012 he received an Member of the Most Excellent Order (MBE). He has played many roles on TV from Cold Feet to Spooks and The Night Manager and in his films he has played alongside some of the most famous actors. David works to encourage the black community to donate stem cells, to donate organs and blood and to vote in elections. He campaigns for positive mental health and was the Ambassador for the Mental Health Foundation in 2018. He works with UNICEF and was goalkeeper for Soccer Aid in the same year. He has a commitment to black representation in the arts and campaigning for realistic roles for black and ethnic actors and audiences.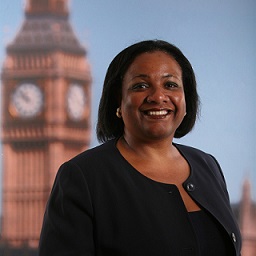 Diane Abbott
Diane Abbott was born in 1953 in London. Her parents are from Jamaica and both left school when they were 14 years old. She was educated at Newnham College, Cambridge. After university, Diane became an administration trainee at the Home Office from 1976 to 1978 and then she was a Race Relations Officer at the National Council for Civil Liberties. She left to become a researcher and reporter for Thames Television in 1980 and then TV-am. In 1985 she was a press officer for Ken Livingstone at Greater London Council and Head of Press and Public Relations at Lambeth Council. She became Labour MP for Hackney North and Stoke Newington in 1987 and has served as Shadow Home Secretary from 2016 to 2020. She was the first black woman elected to Parliament and is the longest-serving black MP in the House of Commons. She voted against the Iraq War and the proposed introduction of ID cards. She stood for the party's leadership in 2010 but lost to Ed Milliband. She supported Jeremy Corbyn's bid to become Labour leader in 2015 and was a key Corbyn ally and backed the Britain Stronger in Europe campaign. She has faced a disproportionate amount of sexism and racism since becoming a public figure, receiving almost half of all abusive tweets directed at women MPs during the 2017 election campaign. Despite that she is committed to speaking up on human rights, civil liberties and women's rights, as well as representing her constituency who have consistently voted for her since 1987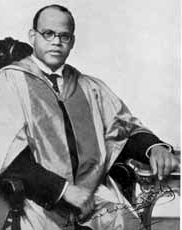 Dr Harold Moody
Harold Moody was born in 1882 in Kingston, Jamaica. His father was a pharmacist and the young Harold Moody sailed to the UK in 1904 to study medicine at King's College London. He qualified in 1910 finishing top of his class. He started his own medical practice in Peckham in February 1913 after being refused work because of the colour of his skin. In March 1931 Harold started campaigning on racial equality and civil rights, founding, and becoming president, of the League of Coloured Peoples (LCP) which was a civil rights organisation that campaigned for racial equality across the world. He campaigned against racial prejudice in the armed forces and overturned the Special Restriction Order (Coloured Seamen's Act) 1925 which provided subsidies to shipping merchants who only employed British nationals and required 'alien' seamen to register with the local police. At the time, many Black and Asian British nationals had no proof of identity and they were made redundant. Harold was involved in the Coloured Men's Institute which was a religious, social and welfare centre for sailors. He was an active and devout Christian who became chair of the board of directors of the Colonial Missionary Society in 1920. He served as president of the Christian Endeavour Union in the 1930's. He was the first doctor on the scene of bombing in London in 1944, saving many lives. He was a respected and influential doctor in Peckham and helped organise the local community throughout the Second World War. Harold passed a legacy down via his sons - Charles Moody became the second black commissioned officer in the British Army, rising to colonel and Harold Moody (Jnr) was a British shot putter. His brother Ludlow, was also in medicine and won the Huxley Prize for physiology and his brother Ronald, was a sculptor.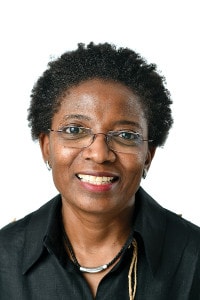 Professor Funmi Olonisakin
Funmi Olonisakin is a scholar who was born in London to Nigerian parents. She is a Professor of Leadership, Peace and Conflict at King's College London and Vice President/Principal (International). She is an Extra-Ordinary Professor at the University of Pretoria. She is an appointed member of the United Nations Security Council advisory group of experts on the UN Peace-building Architecture review. She founded and was a Director of the African Leadership Centre (ALC) which worked on the principle of Pan-Africanism, building the next generation of leaders and scholars on the African continent with core transformational values. Funmi is the Programme Director of the ALC's Master of Science (MSc) programmes on Leadership, Peace and Security and is a research associate of Political Sciences at the University of Pretoria. She was a distinguished scholar with the Andrew Mellon Foundation and distinguished fellow of the Geneva Centre for Security Policy. She is the first black female professor and the first black woman to deliver an inaugural lecture at King's College London. She has a PhD in War Studies. In 2019 she was included in the Top 10 of the Powerlist of Britains most influential people of African origin.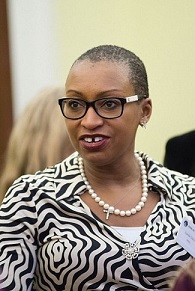 Sandie Okoro
Sandie Okoro was born in Fulham, London. Her father is from Nigeria and her mother is from Trinidad. She decided that she wanted to be a judge at the age of nine. Sandie was the first black woman to hold the roles of Senior Vice President and General Counsel for the World Bank Group, and Vice President for Compliance at the World Bank. She heads the Legal Vice Presidency Unit, providing legal services to essential World Bank operations and she develops and oversees the data privacy framework for the organisation. Sandie uses her voice and expertise to champion women's empowerment, justice for all and gender equality, tackling issues such as domestic and gender-based violence, female genital mutilation, sexual harrassment, gender equality in the law and justice system and child marriage to name a few. She held senior positions in HSBC and Barings before joining the World Bank Group. She was named an Upstanding 100 Leading Ethnic Minority Executives in 2016 and was included in the Financial Times, Top 20 Global General Counsel list in 2019. In 2018 she was recognised by Powerlist as Britain's 5th most influential person of African and African Caribbean heritage. She was awarded Honorary Doctorates in Law from City University London in 2014, London Southbank University in 2018 and Birmingham University in 2019. She was an Ambassador for the Law Society of England and Wales Diversity Access Scheme and was President of the International Lawyers of Africa in 2014 and received a lifetime achievement award from the UK Black Solicitors Network in 2016. She was on the board and panel of experts for the Panel of Recognised International Market Experts in Finance in 2011 and the Premier League Equality Standards Panel in 2016. She has many other awards for her achievements as a woman of colour and her commitment to mentoring and championing women's rights. She completed the London Marathon in 1997 and 1999.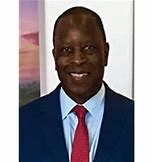 Michael Fuller QPM
Michael Fuller QPM was the first black police officer, and so far the only black police officer, to hold the role of Chief Constable. He joined the police force in 1975 at the age of 16 and served in uniformed and CID roles and had several roles at New Scotland Yard, including selection for Special Branch. He became Chief Constable of Kent in 2004. While he was a Detective Chief Inspector he devised a burglary control programme that reduced burglary. This programme was developed into the London-wide Operation Bumblebee which gathers intelligence on burglars while at the same time, raising awareness among the general public about how to prevent burglaries. As a DCI working at Paddington he created the Operation Eagle Eye initiative which used innovative covert techniques to reduce street robbery. He was seconded to Her Majesty's Inspectorate of Constabulary as a Detective Superintendent and specialist officer. Based at the Home Office for this role, he was a specialist advisor on crime and terrorism and carried out counter-terrorism inspection of Special Branches and advised Ministers and the Home Secretary. He set up the Racial and Violent Crime Task Force in 1998 following the Stephen Lawrence inquiry and in 2000 he became Commander of the West Area Serious Crime Group overseeing murder investigations. While there he set up Operation Trident to tackle gun crime in London. He won the G2 'Man of the Year Award' in 2001 and was promoted to Deputy Assistant Commissioner in 2002. From 2010-2015 he was Chief Inspector of the Crown Prosecution Service Inspectorate. He published a book in 2019 'Kill the Black One First' about his policing experiences and in the same year, he was awarded an Honorary Doctorate by Arden University for his 'long-standing commitment to mentoring black officers and community support work'.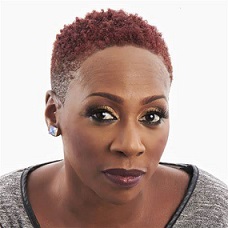 Gina Yashere
Gina Obedapo Iyashere was born in London to Nigerian parents. She is a British comedian but worked as a lift maintenance technician and engineer before becoming a comedian. These jobs have given her lots of material for her stand up routine. She dropped the 'I' from her name because people were mispronouncing it. In 1996 Gina was a finalist in the Hackney Empire New Act of the Year competition and in the 'Last Comic Standing' reality show in Sydney in 2007. She has appeared in 'The Lenny Henry Show', 'Comic Relief does Fame Academy' (in 2005) and co hosted the MOBO Awards in 2006 and 2007. She was the voice of Keisha on Bromwell High. She has been on 'Mock the Week' a number of time and appears on 'Gina's Laughing Gear' on CBBC. She was the first British comedian to perform on 'Def Comedy Jam' in 2008 and appeared on 'The Tonight Show with Conan O'Brien in 2009. That same year she appeared on 'Live at the Apollo'. Since 2010 she has appeared fairly regularly on 'The Tonight Show with Jay Leno in a comedy sketch called Madame Yashere: The Surly Psychic where she gives people fake psychic readings on the street. She was Flo in the ITV drama 'Married, Single, Other' in 2010 and had a comedy special ' Skinny B*tch' on US cable channel Showtime. In 2017 she became the newest British correspondent for ' The Daily Show'. Gina writes for the show 'Bob Hearts Abishola and plays Kemi, Abishola's best friend. 'Bob Hearts Abishola' is the first American sitcom to feature a Nigerian family.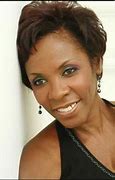 Duonne Alexander
Dounne Alexander was born in Trinidad and emigrated to Britain as a child in 1962. She worked as a chemical and bacteriological technician and then a housing officer. When she became a single parent in 1986 she started a new health food venture. Her grandmother who was a herbalist and spiritualist, who had created a hot pepper herbal sauce that she said, could improve health. Dounne made batches of the sauce and gave it to friends who loved it. She decided to sell the sauce, setting up a herbal food manufacturing business called 'GRAMMAS' in honour of her grandmother. Her sauce was a big hit and within three months she had orders from Harrods, Selfridges and Fortnum and Mason. She also persuaded the top seven supermarket chains, including Safeway, Tesco and Waitrose to stock her sauce. Her business expanded but by the end of the 1980's she stopped large scale manufacturing due to a lack of support from financial institutions and banks. 30 years later, her business is an online one, still selling her grandmother's sauce and a range of other healthfood products aimed at people with special diets, vegans, vegetarians, children and the health conscious. Her mission is to 'revolutionise 21st Century healthcare. Gramma's is involved in campaigns and initiatives to improve food standards and health options and to raise awareness of issues such as genetically modified food. Dounne has won seven awards including 'Black Businesswoman of the Millennium', 'Women Mean Business' and most outstanding British small business.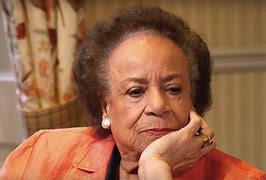 Jocelyn Barrow DBE
Dame Jocelyn Anita Barrow DBE was born in 1929 and lived until 2020. Her father was from Barbados and her mother was from Trinidad. Her mother was an active member of the People's National Movement. Jocelyn trained as a teacher and travelled to the UK in 1959 where she studied as a post-graduate at the University of London. Jocelyn was a British educator, community activist and politician, who was the first black woman to be a governor of the BBC. She was a founder and Deputy Chair of the Broadcasting Standards Council (the forerunner of Ofcom). From 1964 - 1967 she lobbied for race relations legislation as a founding member and vice-chair of the Campaign Against Racial Discrimination which was responsible for the Race Relations Act of 1968. She was a lead member of the North London West Indian Association which was founded in 1958 after the Notting Hill riots to give a voice to West Indians and which responded to prejudice against black children in the state education system. She was vice-chair of the International Human Rights Year Committee in 1968 and until 1972 was a member of the Community Relations Commission. At the same time, she was also vice-president of the National Union of Townswomen's Guilds. As a teacher she pioneered the introduction of multicultural education In 1984 she co-founded a children's publishing house, Arawidi Publications. Jocelyn was the first black woman to be appointed governor of the BBC from 1981-1988. In 2005 she was chair of the Commission on African and Asian Heritage which was set up by Ken Livingstone to provide a 'code of values for inclusive and healthy heritage management practice for everyone'. She was key to the establishment of the North Atlantic Slavery Gallery and the Merseyside Maritime Museum in Liverpool and she was Governor of the British Film Institute. She was the first patron of the Black Cultural Archives there. She was warded the OBE in 1972 for her work in education and community relations. She was the first black woman to be honoured as a 'Dame' (DBE) in 1992 for her work in broadcasting and her contribution to the work of the European Union as UK member of the Economic and Social Committee. In 2003 and again in 2020 she was listed in the 100 Great Black Britons list and she had honorary doctorates from the University of Greenwich and the University of York.
Our exploration of 31 Successful Black People in the UK is over. We know we've left lots of great people out of the list but it was difficult to choose. We tried to choose people who not only succeeded in their field but also contributed in other ways such as community activism, tackling prejudice and supporting people who need it. We hope you've enjoyed reading about these people and that they have inspired you to overcome whatever challenges you have in life and to make the most of it.
Thanks for going on this journey with us.
Team Legacy