This is where you can find out about your favourite DJ. We have asked our DJs to give us a short bio about who they are, why they play the music they play and what brought them to Legacy 90.1 FM. Why don't you grab a brew and spend a few minutes reading about our DJs - you might get a few surprises!
Denise Southworth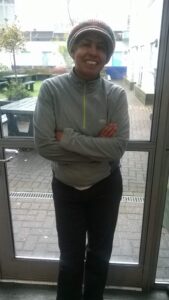 When I joined Legacy last year it was literally a homecoming for me. I was born and have lived almost all my life within walking distance of the studio and listened regularly to the station. I decided to ask for a show as whilst I felt there were some marvellous shows, I felt I could add something different. My show THE MUSIC OF BLACK ORIGIN SHOW does all that. I play some very obscure stuff that never gets played on radio. Stuff from the 1920's and 30's such as Bessie Smith,
Mahalia Jackson, Paul Robeson, on to Ray Charles, Nina Sione, Earl Hines, Louis Armstrong and on again to modern stuff by current artists. The vast majority of my songs will not be heard on mainstream radio. There is also a fun feature called The Million Pound Challenge which is proving very popular with the listeners. It is very interactive and the listeners are often part of the show.
Join me on the MOBO SHOW, Tuesdays 10am - 1pm.
Natural Mystic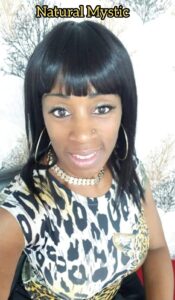 I became interested in music growing up around family and people who played music on a sound system. That's where my interest in music came from.
I started playing music as a DJ around 12 years ago when I joined Peace Radio which became Legacy 90.1 FM in 2008 so I was with the radio station right from the start.
I feel like I am a natural DJ, hence the name 'Natural Mystic'. and although I listen to and play all sorts of genres, I concentrate mostly on roots, rock and reggae music for my shows.
Join me on Mondays from 6pm to 10pm during the pandemic timetable.