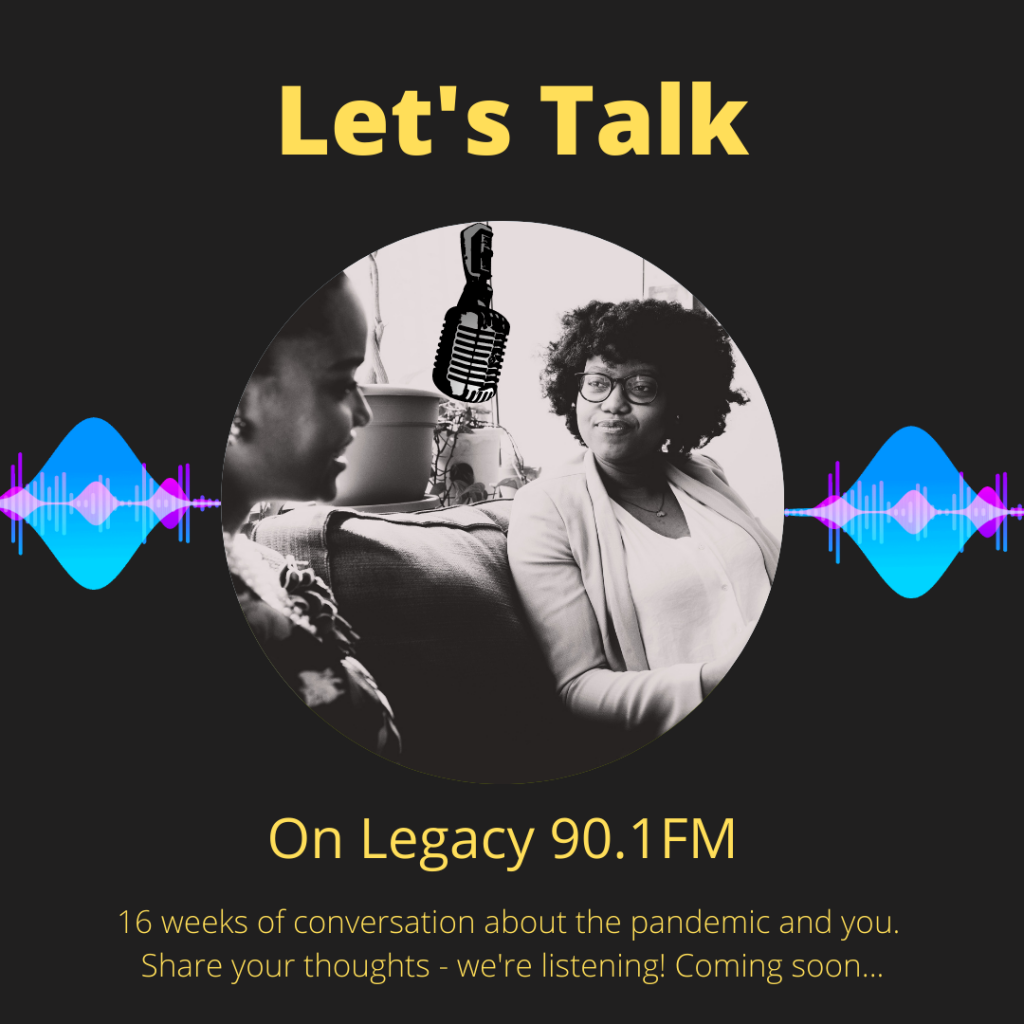 Let's Talk is a 16 week project starting in August 2021. The aim of the project is to host  weekly talk shows discussing how the pandemic has affected you. We want to have the conversations that matter such as:
How the pandemic has affected mental health and wellbeing.
What has changed in employment, business and relationships.
Losing loved ones and coping with bereavement in isolation.
What the future holds as we begin to rebuild our lives.
The shows will be hosted by a couple of our most experienced DJs who are good at getting to the heart of issues that affect African and Caribbean people and communities.
The project is funded by Manchester City Council's - Our Manchester Covid Impact Fund so your thoughts, opinions and feelings will be sent to them to be included in any discussions they have about Manchester's recovery from the pandemic.
We are passionate about Black voices being heard and included in decisions that need to be made about the future of our city and its people.
This project puts Black voices at the heart of discussions within the corridors of power.
Contact us via Twitter @Legacy901FM, Facebook @Legacy90.1FM or Instagram Legacy90.1fm to message us if you want to be on the shows or want more information about the project.