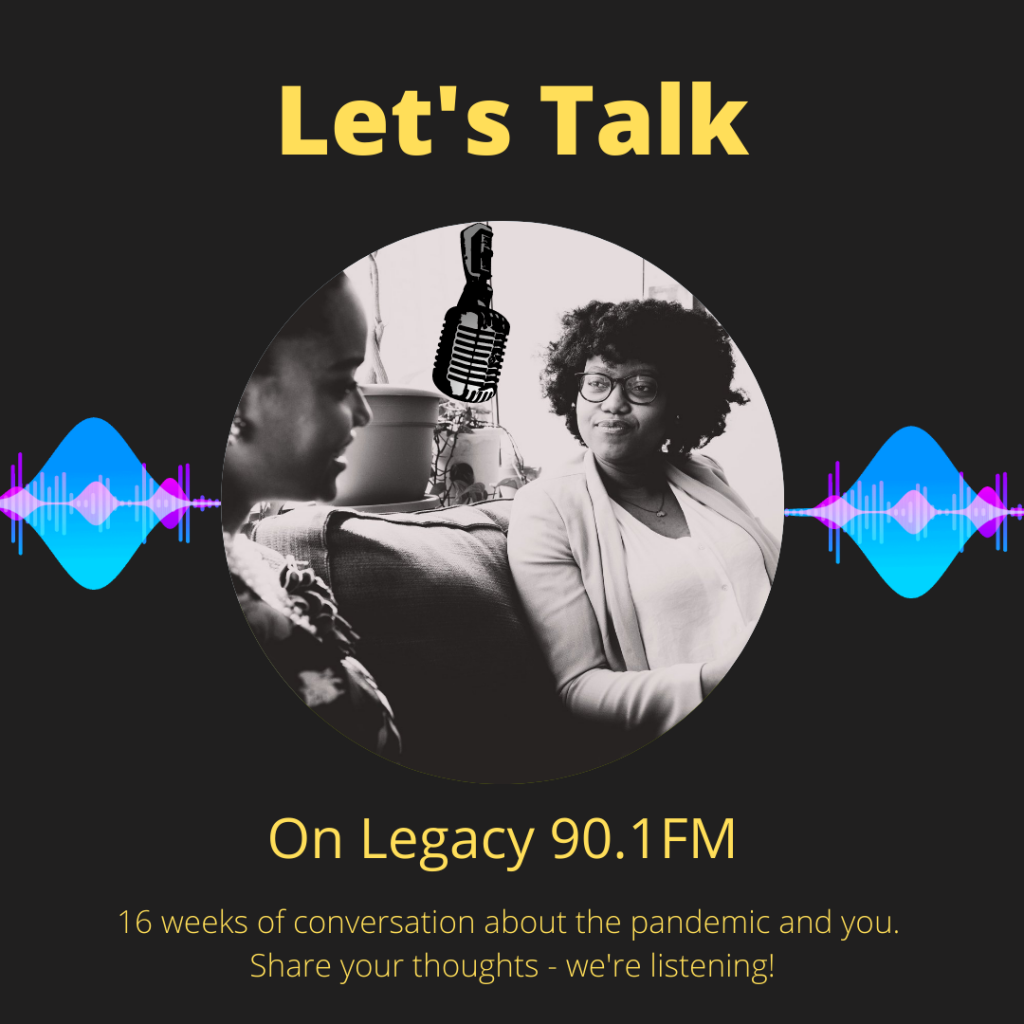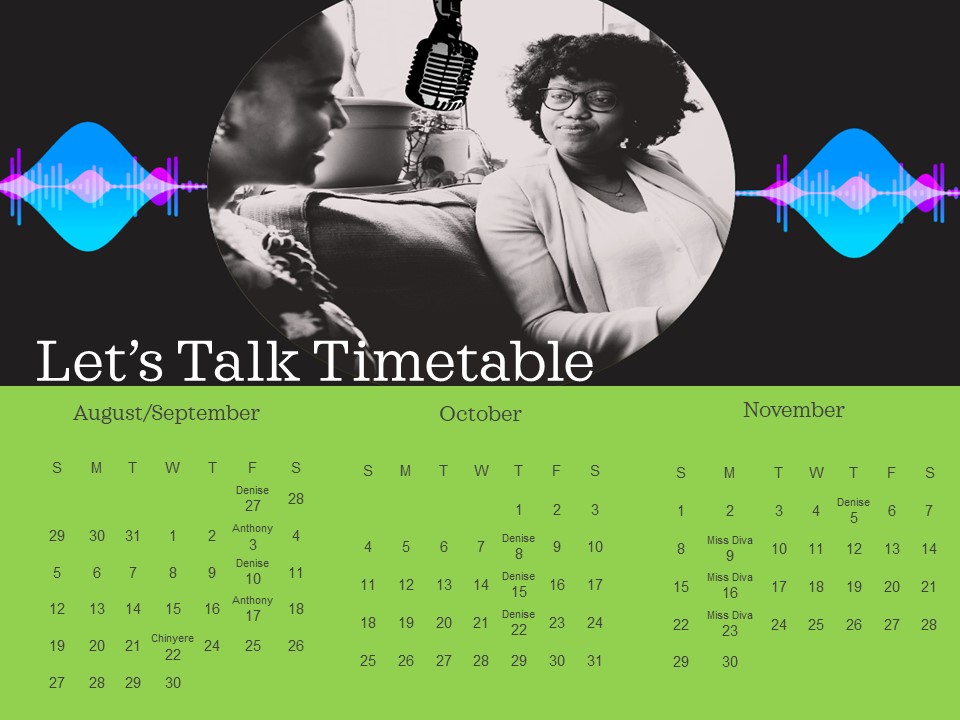 Let's Talk has been running since September and so far, some very important and interesting issues around the impact of Covid on African and Caribbean communities has come to light. None of it will be new to people of colour - issues around institutional racism, inequality and discrimination feature and they are more powerful when combined with the very personal experiences people are telling us about. The end of the project is approaching and we will publish the findings on our website at the end of January or beginning of February.
We will also publish on our website, the most relevant and important parts of the 16 conversations held around the same time in the New Year.
As we come to the end of the project we want to say a GREAT BIG THANK YOU to everyone who was brave enough to come on air and share their experiences. You have given us a hugely important snapshot of how Covid is affecting your communities and your experiences will be sent to Manchester City Council so they can add your voices to debates and discussions about the effects of the pandemic. We will also follow up to make sure your voices are heard!
Let's Talk is a 16 week project that started in August 2021. The aim of the project is to host  weekly talk shows discussing how the pandemic has affected you. We are having the conversations that matter such as:
How the pandemic has affected mental health and wellbeing.
What has changed in employment, business and relationships.
Losing loved ones and coping with bereavement in isolation.
What the future holds as we begin to rebuild our lives.
The shows are hosted by Denise Southworth, Anthony Downer, Miss Diva, Chinyere, and Jules Jay - all presenters who are good at getting to the heart of issues that affect African and Caribbean people and communities.
The project is funded by Manchester City Council's - Our Manchester Covid Impact Fund so your thoughts, opinions and feelings will be sent to them to be included in any discussions they have about Manchester's recovery from the pandemic.
We are passionate about Black voices being heard and included in decisions that need to be made about the future of our city and its people.
This project puts Black voices at the heart of discussions within the corridors of power. Click here to view the timetable.
Contact us via Twitter @Legacy901FM, Facebook @Legacy90.1FM or Instagram Legacy90.1fm to message us if you want to be on the shows or want more information about the project.