Due to the coronavirus pandemic we are not involved in any face to face community events but our DJs are busy organising interviews with an exciting collection of musicians across SOCA, reggae, hip hop, R&B, calypso and other great island sounds. These interviews are archived on this page where you can watch them at any time.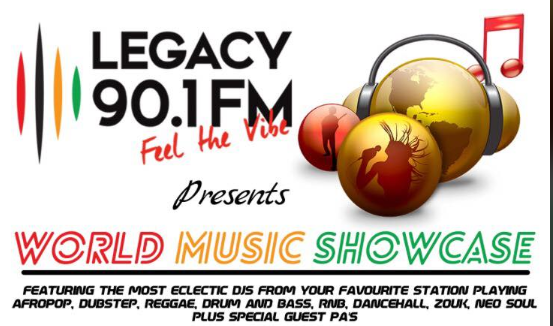 @dj_s_l_s interviews @DINGDONG961WEFM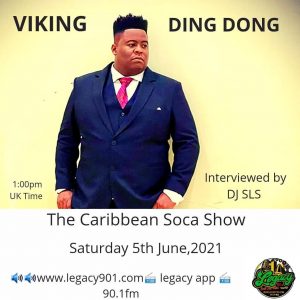 @dj_s_l_s will interview @DINGDONG961WEFM on 5th June 2021. See details on the DJ SLS Facebook page here.
@dj_s_l_s interviews @MsDesireArtist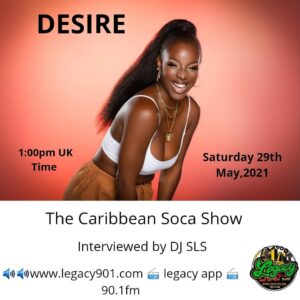 @dj_s_l_s will interviewed @MsDesireArtist on 29th May 2021. Watch the full interview here: https://www.facebook.com/109815597334474/videos/2594432107530010
@dj_s_l_s interviews @annalieprime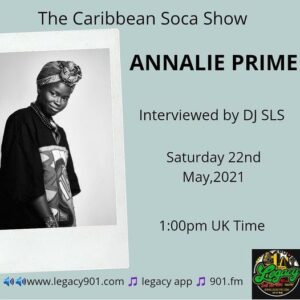 @dj_s_l_s interviewed @annalieprime on 22nd May 2021. Watch the full interview here: https://www.facebook.com/109815597334474/videos/766992807516936
@dj_s_l_s interviews @faddafox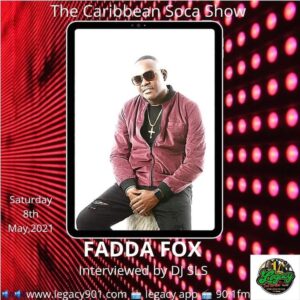 @dj_s_l_s interviewed @faddafox on 8th May 2021. Watch the full interview here: https://fb.watch/5qIcpcHFs-/
@dj_s_l_s interviews @itz.rome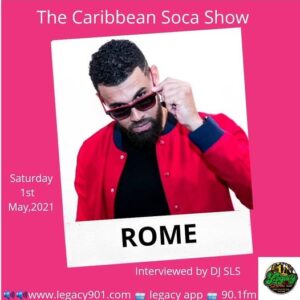 Our DJ @dj_s_l_s interviewed @itz.rome on 1st May 2021. Here's the full interview: https://www.facebook.com/DJ-SLS-109815597334474/videos/735305977144818
@dj_s_l_s interviews @batch_vz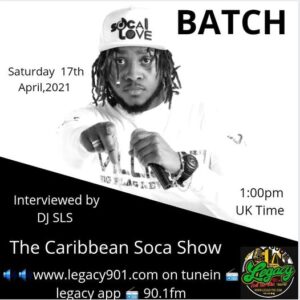 Our DJ @dj_s_l_s interviewed @batch_vz on 11th April 2021. Here's the full interview: https://www.facebook.com/109815597334474/videos/344199147090769
@dj_s_l_s interviews @shurwaynewinchester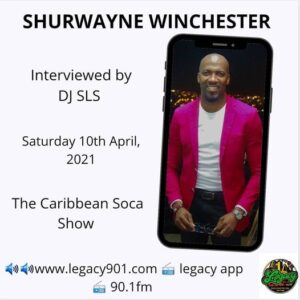 Our DJ @dj_s_l_s interviewed @shurwaynewinchester on 10th April 2021. Here's the full interview: https://www.facebook.com/109815597334474/videos/3000746206806121
@dj_s_l_s interviews @realsured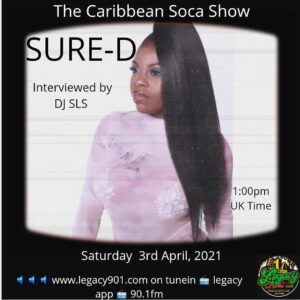 Our DJ @dj_s_l_s interviewed @realsured on 3rd April 2021. Here's the full interview: https://www.facebook.com/109815597334474/videos/479315629864130
@dj_s_l_s interviews @jaigatc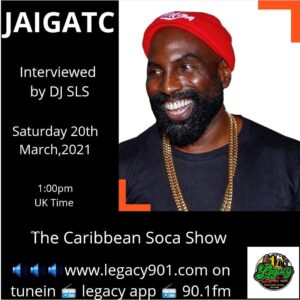 Our DJ @dj_s_l_s interviewed @jaigatc on 20th March 2021. Here's the full interview: https://www.facebook.com/109815597334474/videos/495549994798110
@dj_s_l_s interviews Blaxx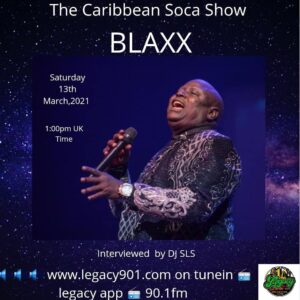 Our DJ @dj_s_l_s interviewed Blaxx on 13th March 2021. Here's the full interview: https://www.facebook.com/109815597334474/videos/233743931767394
@dj_s-l-s interviews @timstarr22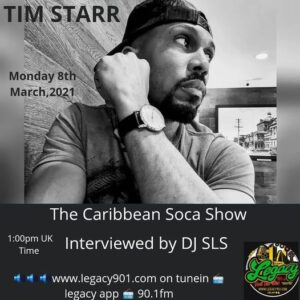 Our DJ @dj_s_l_s interviewed @timstarr22 on 8th March 2021. Here's the full interview: https://www.facebook.com/109815597334474/videos/164802718696272
@dj_s_l_s interviews @rayzorrqb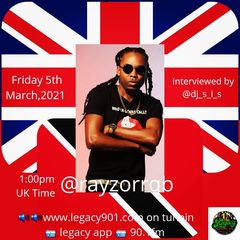 Our DJ @dj_s_l_s interviewed @rayzorrqb on 5th March 2021. Here's the full interview: https://www.facebook.com/109815597334474/videos/473598040676392
@dj_s_l_s interviews @TeddysonJohn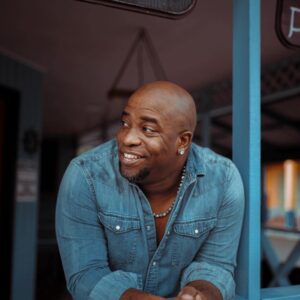 Our DJ @dj_s_l_s interviewed @TeddysonJohn on 27th February 2021. Here's the full interview: https://www.facebook.com/109815597334474/videos/250210359932626
@dj_s_l_s interviews Rae Charlez (itsrae.official)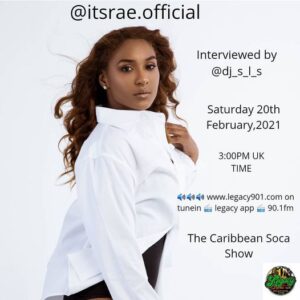 Our DJ @dj_s_l_s interviewed Rae Charlez (itsrae.official) on 20th February 2021. Here's the full interview: https://www.facebook.com/109815597334474/videos/871626213630403
@dj_s_l_s interviews @callmejadel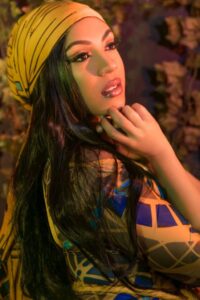 'dj_s_l_s interviewed @callmejadel on the 30th January 2021 - See the full two part interview here: https://www.facebook.com/109815597334474/videos/2952773455049933
@dj_s_l_s interviews @davidmichaelrudder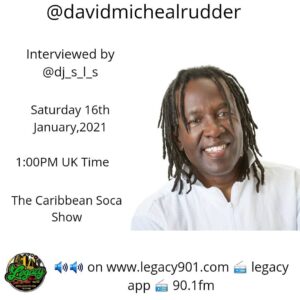 @dj_s_l_s interviews @yankeyboy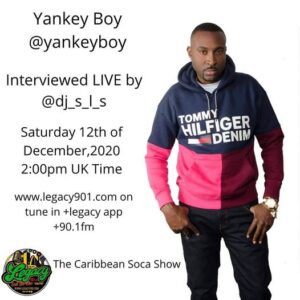 Our own @dj_s_l_s interviewed @yankeyboy on 12th December 2020. See the full interview here: https://www.facebook.com/109815597334474/videos/2820778884876916
@dj_s_l_s interviews @destragarcia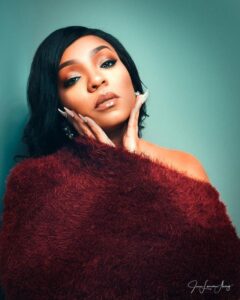 Our own @dj_s_l_s interviewed @destragarcia on 5th December 2020. See the full interview here: https://fb.watch/3ayl_TsTg0/
@dj_s_l_s interviews Hey Choppi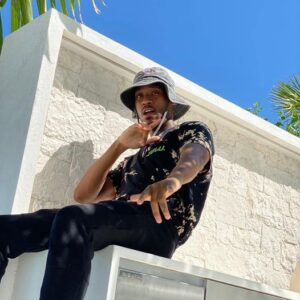 See the @dj_s_l_s interview with Hey Choppi on 21st November 2020 here https://www.facebook.com/109815597334474/videos/858042685004777
@dj_s_l_s interviews @officiallilbitts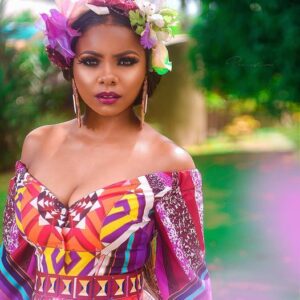 See the @dj_s_l_s interview with @officiallilbitts on 7th November 2020 here https://www.facebook.com/109815597334474/videos/1053365521796337